Greece is a land for dreamers…
… and when the Greeks dream, they dream of Leros, one of the last truly-authentic Greek islands.
Agia Marina, the old town of Leros, is where fishermen still land their catch, travellers carrying cappuccinos mingle with black-clad old ladies on their way to church, and delightful old houses cascade down impossibly steep streets all the way to the pellucid blue waters of the Aegean.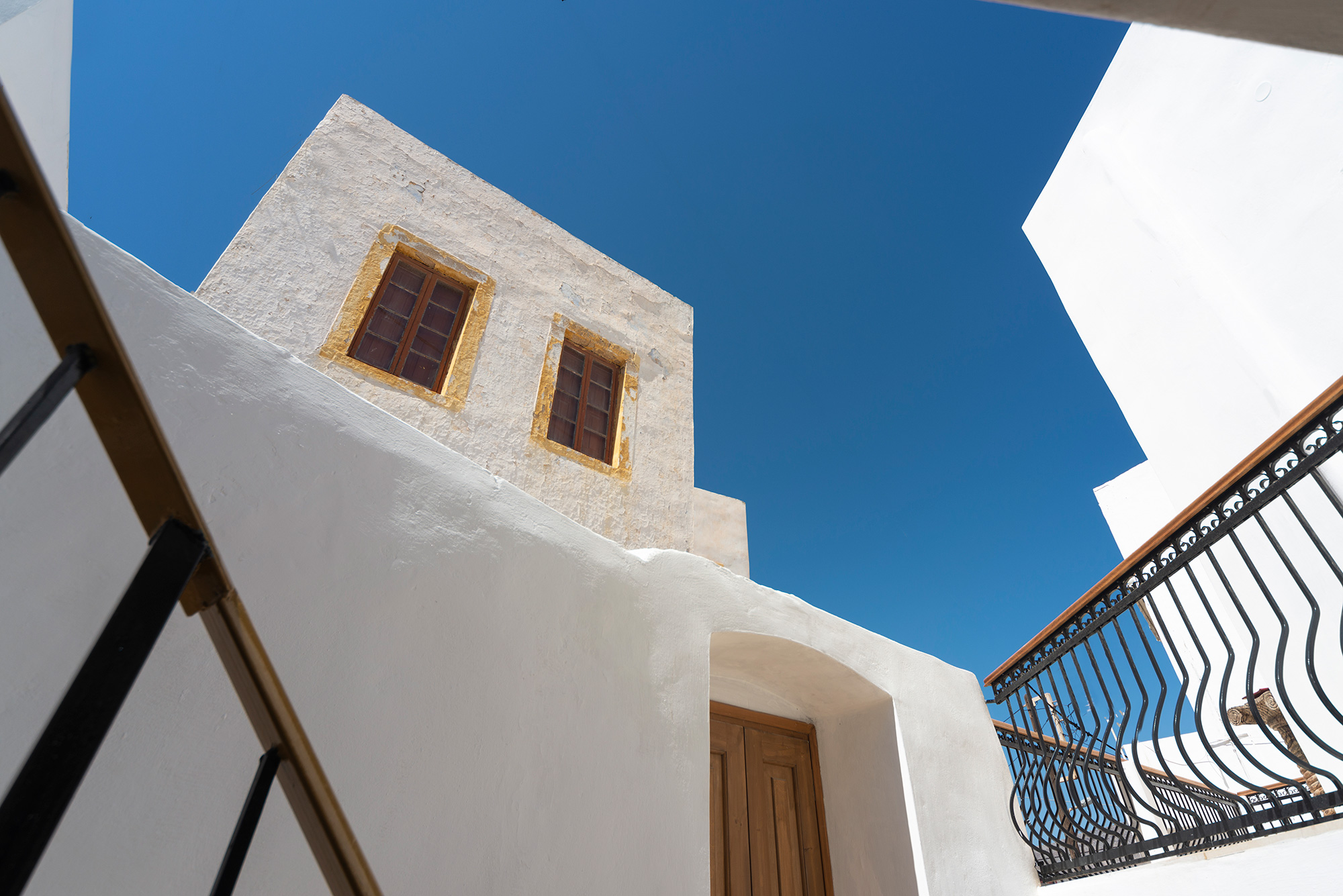 Greek living is an art…
… and its canvas is the Bijou house, 20 metres from the sea and a two minute-walk from the port with its array of coffee shops, sailing boats, restaurants – and ice-cream in a myriad of flavours. 
The Bijou (meaning Jewel) with its antique furniture and restored stencilling is supremely elegant, so when you are not dazzling your senses in Agia Marina, teasing your taste-buds in Michelin star worthy Mylos, testing your muscles on a climb to the Castle, doing a little shopping (and a little more people-watching) you can take a croissant and your morning coffee onto the large sun-soaked veranda, or recline in the shade on an antique sofa or a Victorian brass bed or rustle-up your supper on an English range cooker in a spacious kitchen.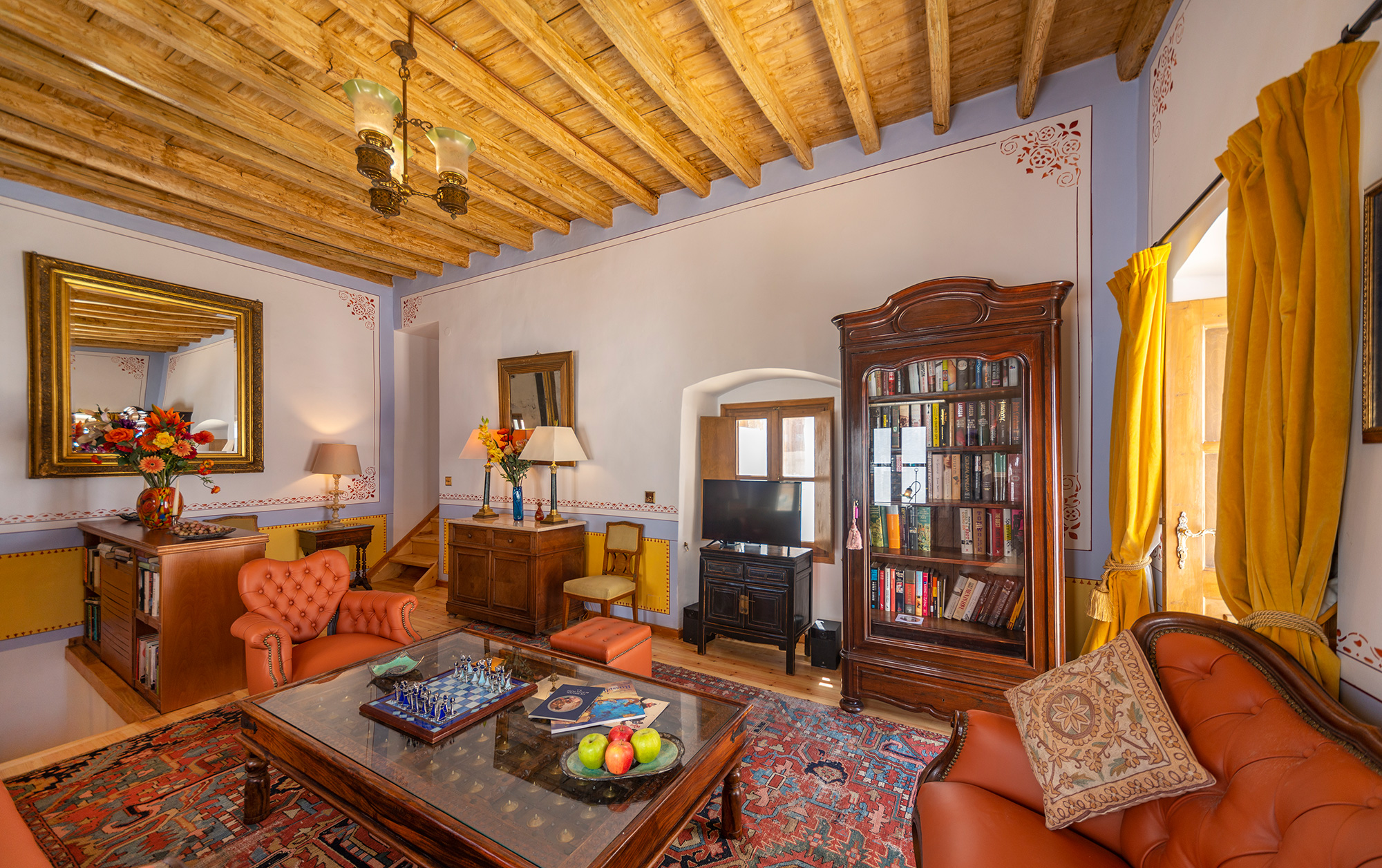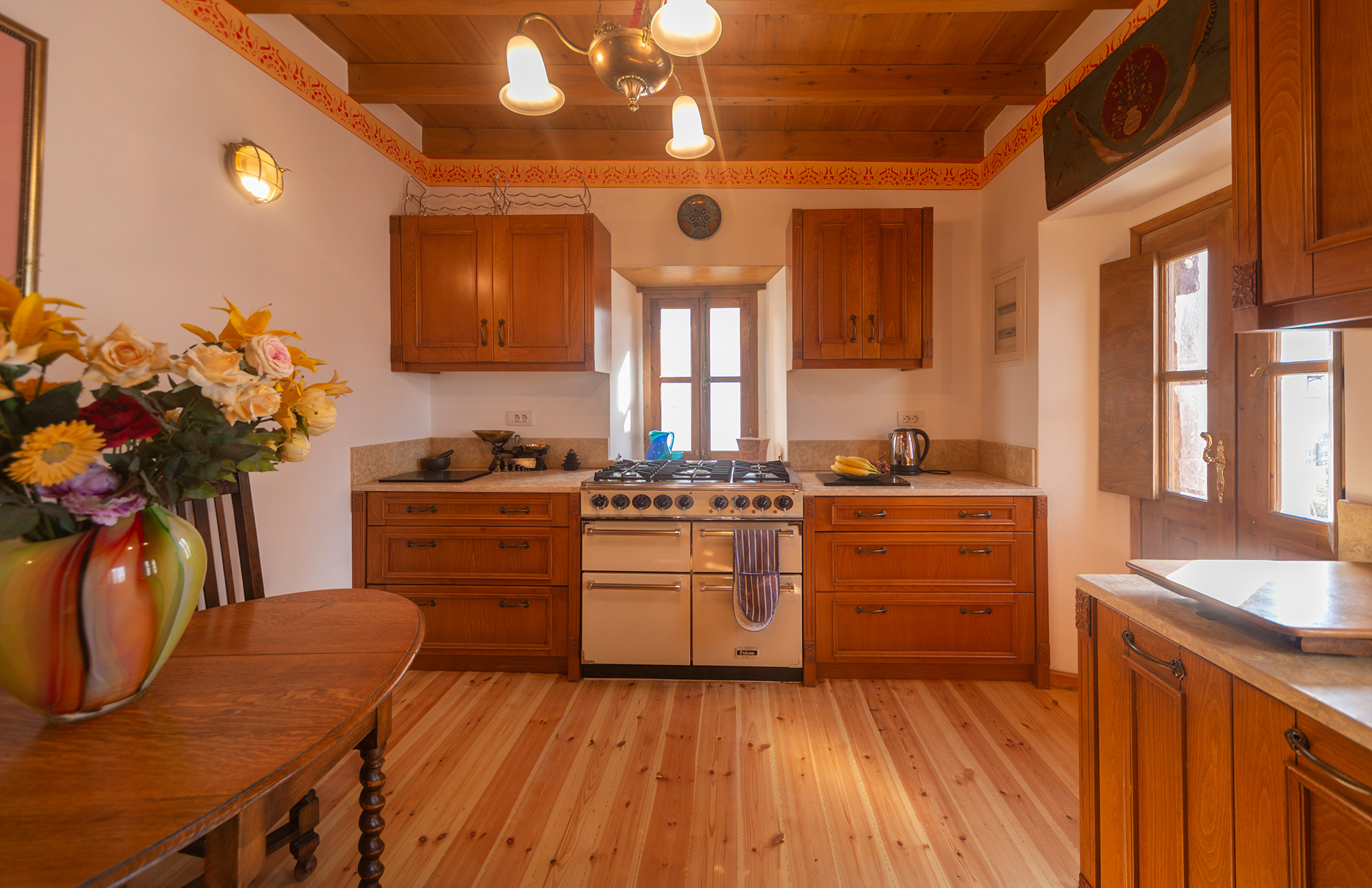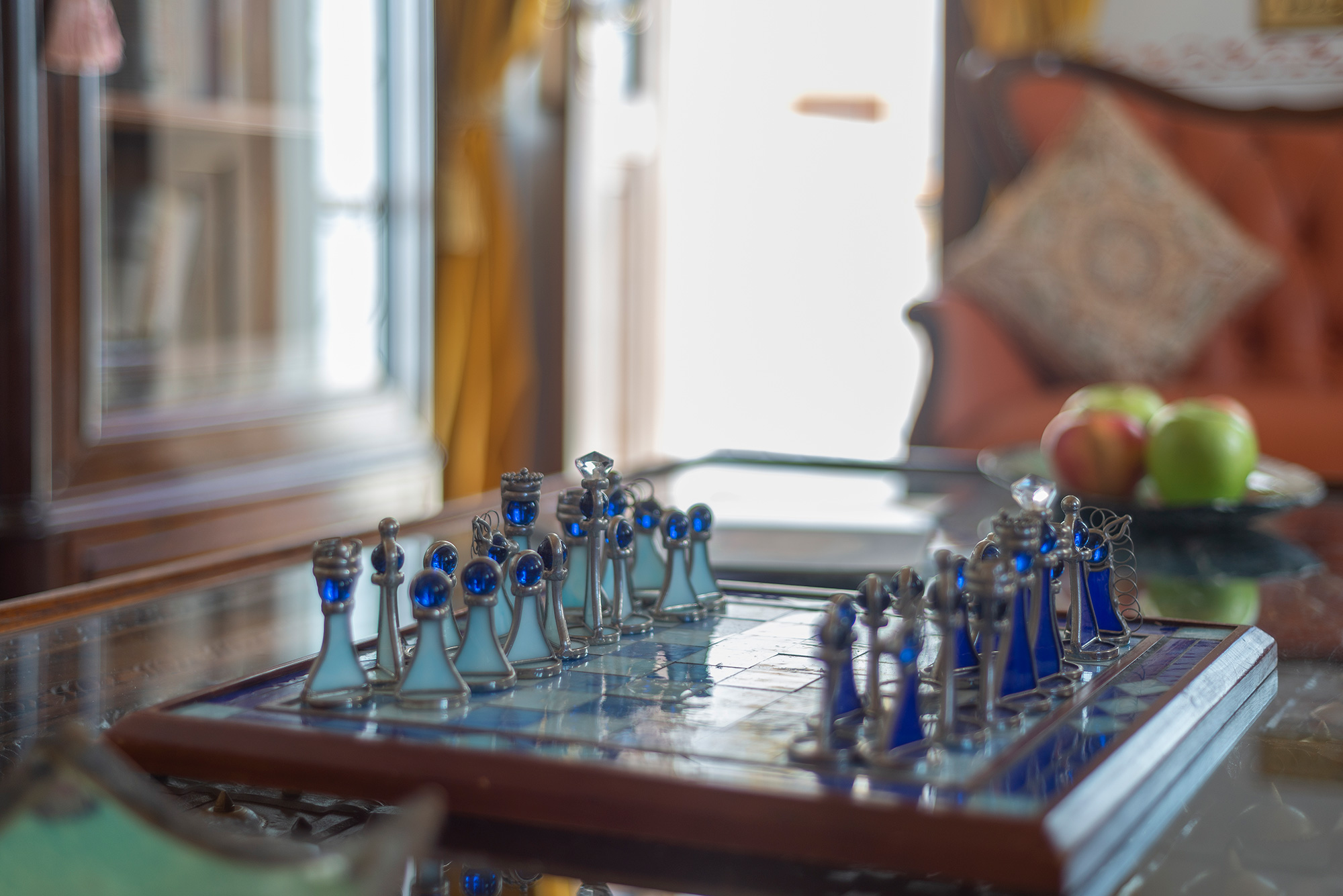 Leros – What the papers say
"This Dodecanese gem has 20th-century Italian influences as well as the classic repertoire of secret beaches and laid-back tavernas." The Guardian*
"You might feel that time has stopped ticking."
The Insider's Travel Guide Mysterious Greece**
"Leros is certainly one of Greece's well kept secrets …a distinguished charm that draws visitors back summer after summer."***