Location
While Homer watched rosy-fingered Dawn emerge from the wine-dark sea, Leros was being used as a hunting ground by the Goddess Artemis, and during the Peloponnesian war (431 BC – 404 BC) Thucydides stressed the importance of the bays and harbours of Leros.  Since then, Leros has been ruled by the Spartans,  Alexander the Great, the Romans (from a distance), the Byzantines, the Genoese and the Venetians:  the Knights of St John, the Ottomans, and the Italians  –  all of whom left their own impression on Leros, its architecture and customs. Now Leros is invaded by international travellers in search of the Greek island dream (and mostly finding it).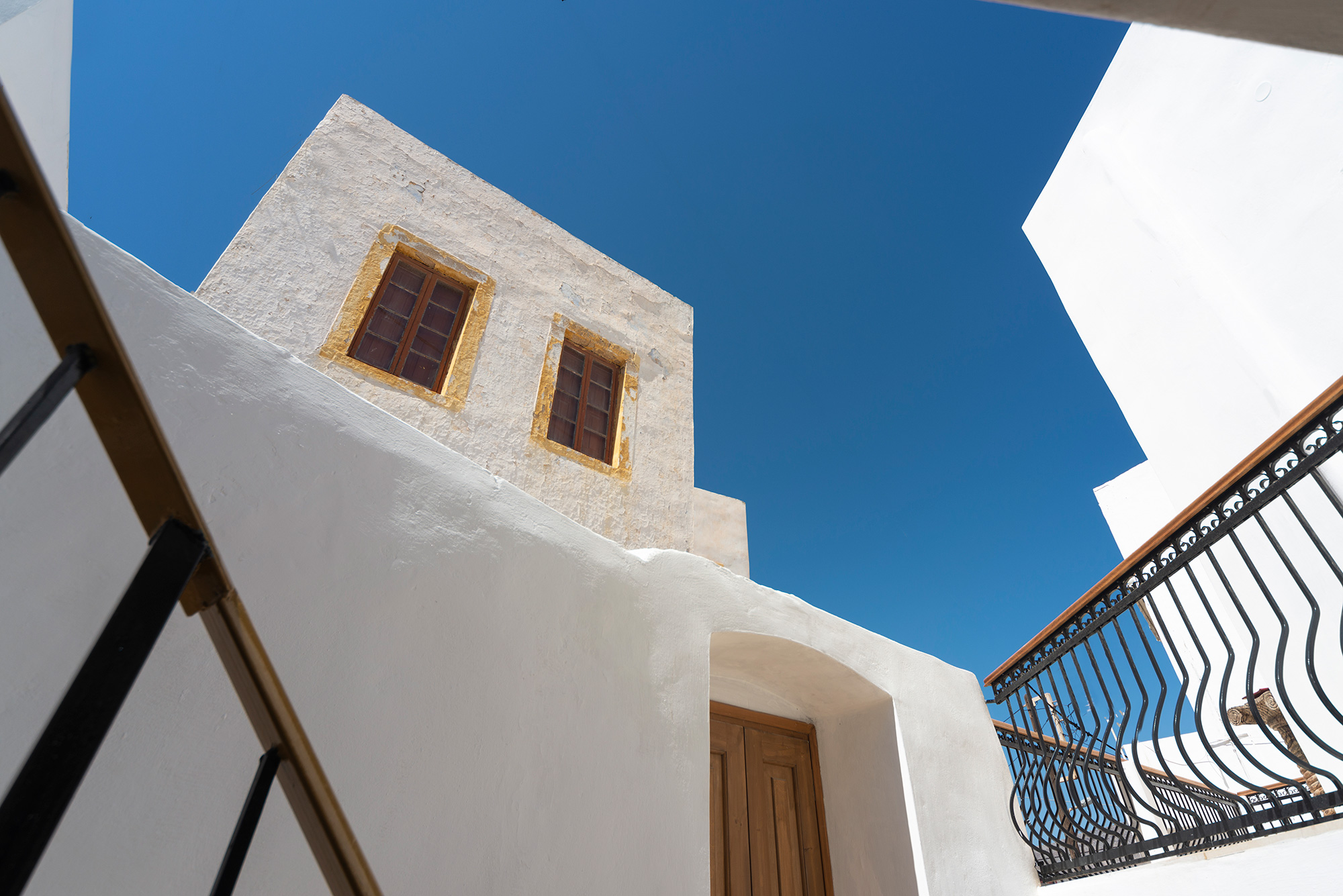 Leros
Leros is an island of ancient churches, some large and imposing, some tiny; some sea-girt, paddling in the spume, some high on the hills so their Sabbath bells float up to touch the face of God.
Leros is an island of marinas and enough bobbing sail-boats to pursue Helen of Troy and burn the topless towers of Ilium; Leros is an island that, over the aeons, has welcomed quinquereme of Nineveh from distant Ophir, stately Spanish galleons coming from the Isthmus, and everything in between.
Leros is an island of food from simple souvlaki sitting by the road to critically-acclaimed Mylos, from Lyxnari with its 2000 sq.m of herb gardens in Lakki to Sotos tucked away on the sea near Gourna, from Karaflas with its amazing views over Vromalithos and the bay to Pandelli and its cornucopia of fine-dining.
Leros is an island of architecture, from neo-Classical houses built by rich Greeks returning from 19th century Egypt to traditional Greek houses in pale shades of white bought by rich Greeks returning from 21st century derivatives markets; from stone-built cottages to cool katekiyas.
Leros is an island of weather, from sunshine to more sunshine. Leros is an island of flowers from bougainvillea to hibiscus, an island of trees from olive trees to lemon trees, fever trees to orange trees.
But Leros is not really a place, it's a state of mind.
So come and see for yourself!